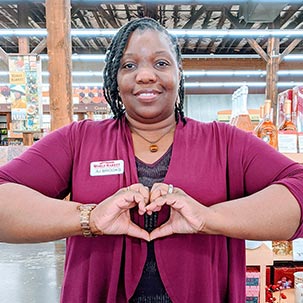 ​Fun, friendly and focused
Whether working at our headquarters in Alameda, CA, in our stores and distribution centers or with international vendors halfway around the world, our teams work toward one common goal — fostering a collaborative, open minded, adaptable, honest and respectful culture to drive our success. We are committed to diversity and inclusion and bridging cultures through our employees as well as our products sourced from all over the world.
We hear you
At World Market we believe an open-door policy when it comes to expressing interests and sharing ideas or concerns. Your opinions and suggestions are always encouraging, respected and heard.
Please review our currently available Corporate, Distribution Centers and Stores positions.